The new DML320 lathe offers fantastic value for money, being compact and powerful yet with very generous capacities for a medium sized lathe, giving woodturners the chance to own a high quality variable speed machine at an unbeatable price. The solid cast iron bed, tailstock and headstock offer superb stability, even when turning items at the limits of the lathe's considerable capacities. At the heart of this machine is the high quality electronic variable speed function, giving smooth and responsive speed change at the turn of a dial, with a highly accurate digital speed readout. The 3 pulley system ensures excellent torque across the full range of speeds and is powered by a high quality and vibration-free motor. The DML320 is also capable of reverse turning, ideal for achieving a perfect finish 
when sanding.
Please note: this product will be in stock late December 2020.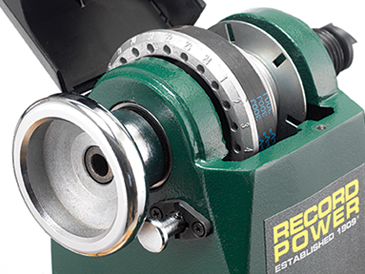 Indexing
The accurate 24 point indexing system allows for a wide range of decorative work to be carried out.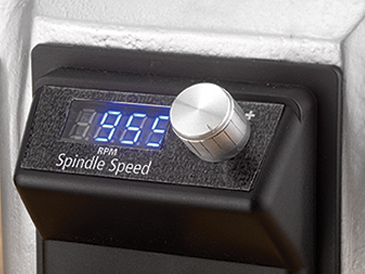 High Quality Electronic Variable Speed
Giving smooth and responsive speed change at the turn of a dial, with a highly accurate digital speed readout.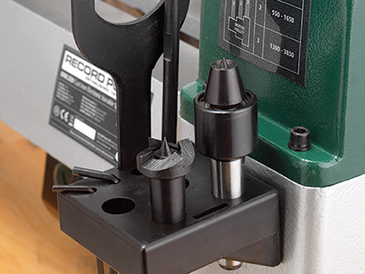 Tool Caddy
The DML320 features a useful tool caddy at the rear of the headstock.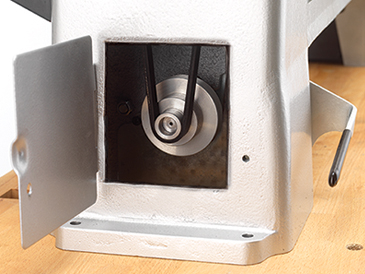 3 Pulley System
Excellent torque can be achieved at any speed across the range of belt positions.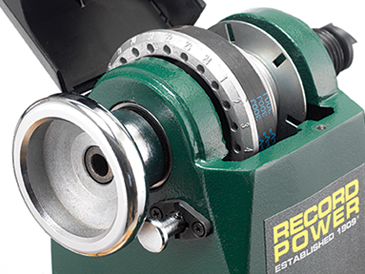 Indexing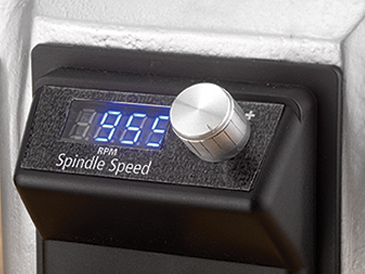 High Quality Electronic Variable Speed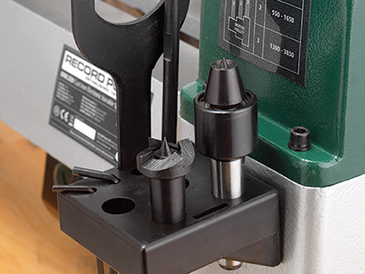 Tool Caddy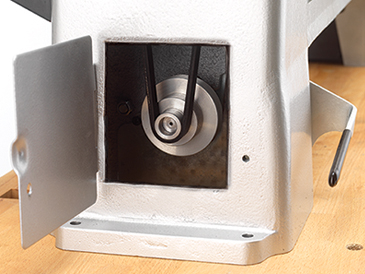 3 Pulley System
Swivel Headstock:

Outboard Turning:

Cast Iron Bed:

Solid Steel Bed Bars:

Integral Legstand:

Extendable Bed Length:

Bench Mountable:

Spindle Lock:

Electronic Variable Speed:

Bowl Rest:

Legstand:

Variable Speed Upgrade:

Bed Extension:

Maximum bowl diameter: 320 mm (12 ½")
Maximum between centres: 510 mm (20")
Maximum swing over bed: 320 mm (12 ½")
Spindle speeds: 250 - 3850 rpm
Size: W914 x D320 x H435 mm
excellent little lathe
i purchased the lathe just over 18 months ago. i have been very pleased with the machine.I feel it represent good value for money.
willowlodgebob
Great lathe for the money
I spent ages looking at the various lathes on the market, and by far the best value for a variable speed model with the DML320. Purchased from Yandals delivery was quick and easy,...
Read Full Review
Great value lathe
Was looking for first wood turning lathe, and did some extensive searches of most suppliers, overall the Rocord came up top, both for size, weight, size of bowl you can turn agains...
Read Full Review
jsdpreston@googlemail.com
Absolute no brained for beginners
As a new entrant to woodturning this lathe has been so easy to get to grips with and learn the basics that I would have absolutely no problem recommending it. Brilliant fit and fin...
Read Full Review
Very good Lathe
This lathe has been brought due to the fact that it meets all my needs. I was looking for a new lathe to teach on. I have to consider the cost, quality and reliability before buyin...
Read Full Review
DML320 Manual 3.3
PDF reader required
Swivel Headstock

Outboard Turning

Cast Iron Bed

Solid Steel Bed Bars

Integral Legstand

Extendable Bed Length

Bench Mountable

Spindle Lock

Electronic Variable Speed

Bowl Rest

Legstand

Variable Speed Upgrade

Bed Extension

Maximum bowl diameter
320 mm (12 ½")
Maximum between centres
510 mm (20")
Maximum swing over bed
320 mm (12 ½")
Spindle speeds
250 - 3850 rpm
Size
W914 x D320 x H435 mm