CGV486-6 RRP £943.98
SAVE
£43.99
ONLY
£899.99
Buy Same Time Offers
CGV486-6
Heavy-Duty Extractor and CamVac Accessory Kit
(

104930

)
The CGV486 is the largest machine in the CamVac range, featuring a huge 200 litre capacity. Often used in industrial environments, it is ideal for heavy duty use. The cyclonic neutral vane theory technology draws the waste into the drum with great force and directs it around the outside edge, keeping the filters cleaner and allowing the waste to fall to the bottom of the drum.
The lid features an acoustic outlet for the motor - When the optional hose is fitted, the sound of the motor can be directed away from the machine, greatly reducing noise in the workshop.
Acoustic Outlet
The acoustic outlet effectively reduces noise during operation when the optional 2 1/2" hose is fitted.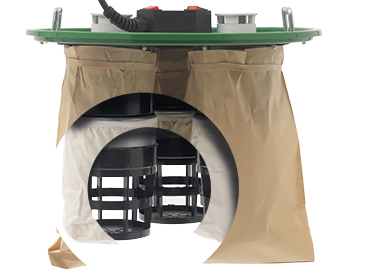 Three Stage Filtration
The drum filter and motor filters give 3 stage filtration for fine dust.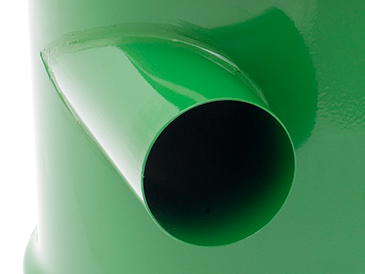 Cyclonic Inlet
The unique cyclonic inlet directs the waste away from the filters and gives excellent suction.

Acoustic Outlet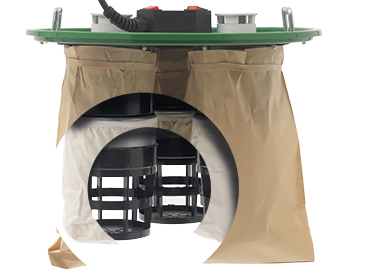 Three Stage Filtration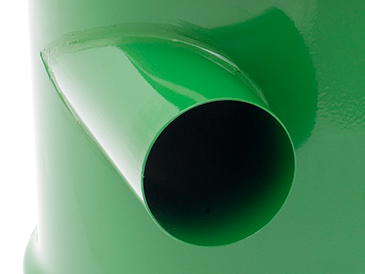 Cyclonic Inlet
CamVac High-Filtration Dust Extractors
Wheel kit:

Heavy Duty Cloth Filter:

Single Motor:

Twin Motor:

Triple Motor:

Two Stage Filtration:

Three Stage Filtration:

Low Noise Output:

Cyclonic Steel Pipe Inlet:

Auto Switching:

Air Flow: 162 litres / second
Size: W596 x D638 x H860 mm
CamVac Manual 3.4
PDF reader required
Wheel kit

Heavy Duty Cloth Filter

Single Motor

Twin Motor

Triple Motor

Two Stage Filtration

Three Stage Filtration

Low Noise Output

Cyclonic Steel Pipe Inlet

Auto Switching

Air Flow
162 litres / second
Size
W596 x D638 x H860 mm