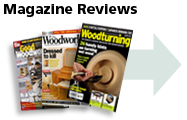 "
Record Power seem to have come up with a winning product in the AC400.
"
Woodturning
This air filter offers great features and performance at a very competitive price. It features two stage filtration with pocket filters to provide filtration down to 1 micron. It has 3 speeds and a timer function so you can leave the unit to run for a period after you have finished in the workshop. Both of which can be applied by remote control, which is included with the machine. Also supplied with mounting hooks and chains.
Useful for reducing nuisance dust, particularly in small workshops. This unit provides effective two stage filtration for workshops up to 113m3.
Remote Control
Remotely controlled programmable timer with three speeds.
Filtration
Highly effective 2 stage fine filtration down to 1 micron.
Maintenance
The filters are easily removable for simple cleaning or replacing.

Remote Control

Filtration

Maintenance
Washable Filters:

Timer Function:

Remote Control Included:

Motor output P2:: High speed 0.085 / Medium speed 0.08 / Low speed 0.075 kW
Filtration Rate: 409 CFM/Min
Size: H258 x W431 x D514 mm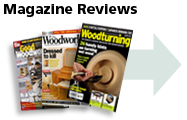 "
Record Power seem to have come up with a winning product in the AC400.
"
Woodturning
BEWARE
Don't hang on ceiling till you get some batteries for the remote because RECORD POWER are so tight they don't supply them with the machine. The only electrical item I have ever bou...
Read Full Review
OK machine but the remote is no good & the power cable is too short
The air filtration on this machine is OK and it is 'fairly' quiet. The instructions tell you how high to hang the machine but doesn't explain where in your workshop is the best p...
Read Full Review
Excellent After Sales
A 5 year warranty is exceptional. My AC400 was cutting out after about 15mins. After sales thought it was the printed circuit board and sent me a replacement. When that failed, the...
Read Full Review
Wonderful support team
I bought the AC400 three years ago. Suddenly, it wasn't working anymore. I tried to change the fuse, but nothing happened. So I contacted the support team, and they were wonderf...
Read Full Review
lorkath
Unbelievable
I already have a Camvac twin motor dust extractor but the workshop always had dust which covered everything.ipurchased this filter after talking to the record power dealer and can'...
Read Full Review
AC400 Manual 3.4
PDF reader required