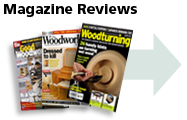 "
The RSBG8 is reasonably quiet and the wheels run true...
"
Woodturning
The Record Power RSBG6 Grinders have a long and established reputation for robustness,
solidity and long lasting performance, making them the perfect choice for the home workshop.
Both grinders feature a 40 mm wide white stone ideal for woodworkers with HSS blades and with
tools or gouges to reshape. The bodies are cast iron to reduce vibration and give the smooth operation
that is essential for successful, accurate sharpening. Rubber feet also dampen vibration whilst ensuring
the grinder does not move during use.
The 40 mm whitestone is ideal for giving a fine finish, particularly to HSS turning tools, while the
more coarse greystone is perfect for rougher grinding and shaping. With its larger motor and more
substantial grinding stones, the RSBG8 is well suited to the busier workshop, while the more compact
RSBG6 makes an ideal all-round grinder for home use.
The build quality and reliability of these grinders is significantly higher than some of the common
entry level machines, which generally have lower powered motors, are substantially lighter and can
suffer from excessive vibration. Record Power grinders are designed to give many years of service and
replacement stones are readily available should the original ones become worn out, a sure sign of the
robustness of these machines.
Spark Guards Included
The adjustable spark guards provide excellent protection.
Integral Tool Rests
The tool rests offer excellent support for the grinding of a wide variety of items.

Spark Guards Included

Integral Tool Rests
Adjustable Spark Guards:

Tool Rests:

Coarse Stone Width: 20 mm
Speed: 2950 rpm / 35 m/ second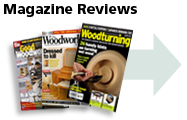 "
The RSBG8 is reasonably quiet and the wheels run true...
"
Woodturning
"
This is a very compact little machine that runs stably and smoothly,
"
Good Woodworking
RSBG6 / RSBG8 7100, 71500 Bench Grinder Manual 3.1
PDF reader required